The 2 weeks leading up my thymectomy were perhaps the most stressful 2 weeks of my life. I went through the full gambit of emotions. I worked for an organization where my role changed so much that I was no longer doing what I was hired to do and neither us believed it a good fit. So I became jobless 1.5 days before I was suppose to go on leave.
I had to switch insurance companies just after having switch insurance companies 30 days before that to the organization's as they finally just offered insurance to all employees.
It was bananas.
Then to get prepared for such a surgery you have to go through what seems like a million doctors appointments. Each case is different but mine seems to be especially different. I was someone who was never really sick and had no disease or conditions before MG; however, now I have I huge team of doctors.
I was able to still teach fitness classes for over a year after being diagnosed even with an agressive case of MG because I was so fit.
However, my breathing became an issue. It started to become more and more shallow and I had more wheezing with the exhale of it. They call it stridor.
Symptoms like the difficulty chewing, swallowing, and talking that I had when first diagnosed tapered off. Even the issues with small muscles like my fingers. They became stronger. They were later replaced with more eye fatigue and upper body weakness. Though the latter was always there, it seems to be the only regular symptoms that remain. I do not typically go into crisis anymore and have not in years thankfully. Which led me to ask about children and a thymectomy.
So to prepare in the 2 weeks prior:
-I had an IVC filter placed because i had a history of blood clots due to birth control
(this will be done likely for anyone who has a history as a precautionary measure so they will not have to worry about something going wrong)
-The doctors will schedule you for removal at this time too
-To get you strong you will have a series of plasma treatments usually about 5 (so you are as strong as possible, this will be done over the course of 2 weeks and every other day to give the body's fibrenogen time to recover)
-Then you will have a pre-operation appoint with anesthesia we all know how this goes, just to be sure you know what to do the night before (no deodorant, no lotion, nothing AT ALL on the skin, use the antimicrobial wash) and you feel like a scaly lizard but somehow still trying to look nice
The night before
– You get no sleep
– You try to remind yourself to eat and stuff yourself silly if possible because it's your last meal for what seems like forever

– No food or drink after midnight replaying itself over and over in your head and any other time you would care less and get up at 10 and not even care that you haven't eaten ( maybe even get through a whole work day and forget to eat, OH BUT NOT THIS DAY)
The morning of
-Come in like a zombie prepared to eat cover on the phone because it has the apple icon on it and mad because someone already took a bite out of it.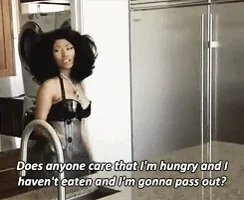 -Then registration, every nurse, and the doctor reminds you which surgery you are having and you repeat your name and birth date a thousand times ( I swear I wanted to record it on my phone and just hit replay for them):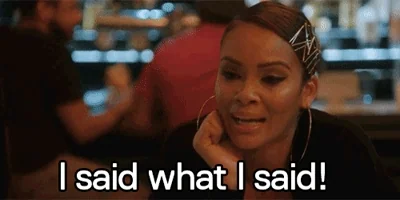 -In my case the procedure I was getting was robotic- with the Davinci machine where they make 3 small incisions on the right side of my rib cage is how it was explained
-The docs tell you the risks:
You may have to be placed in TICU (thoracic ICU)
You may have to keep the breathing tube in if you cannot breathe on your own
You may have to keep the chest tube in
My suggestions:
Come prepared with questions:
-Do you have the option to do your prior 2 weeks of plasma treatment outpatient? I did my plasma treatments to get stronger the 2 weeks prior outpatient to reduce the risk of infection during cold/flu season (since it was ath the hospital) Also because I wanted to keep going to work right up until I went out for leave…
-What they will do to manage your pain
-What is the longest time you may stay in the hospital and wrap your mind around it
-Will you receive additional plasma treatments after surgery when/ while admitted
-Will you go back to regular treatment methods once you leave the hospital?
-Make sure that neurology gives a list of contraindicated procedures and meds over to the dept/ nurses taking care of you during your recovery ( I was not in neurology thankfully and my surgeon is a thoracic surgeon so the nurses needed this info brought to them from another area of the hospital (easy enough).
-Last are there any medications that you may need t bring from home that they do not supply at your hospital, mine does not keep EMLA creme (the lidocaine creme for ports, so if I were to get treatments I needed it and brought it)
What to Bring
Bring slides
Bring a robe if they do not supply one
Bring headphones or earplugs
You will learn why in part 2, stay tuned….
***please remember these are my experiences and no 2 experiences are the same, please speak with you provider about your needs***