Surgery day was filled with emotion as usual and worry about body order as you have to wash with the most extreme hospital surgical scrub several times the night before to get all body oils ever.
Your body is dry and if you sweat like me from stress you are very concerned about this; however, with as cold as it is in there (for this very reason I quickly put this out of my mind.
You are allowed when you have MG to take your MG meds and they ever tell you not to you are with the wrong specialist and you WILL be sorry as I have learned at my very first surgery every years ago. You will have an exacerbation and they will have to wait hours to begin you surgery after they give you those very same meds.
So ignore ANY doc who tells you not to take them before (at least when it comes to your mestinon type medications). However, this day and age they have since learned their lessons. 5 years ago I had doctors fumbling. My specialists since then have told me what I am telling you (insert funny pic)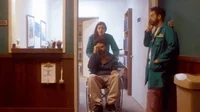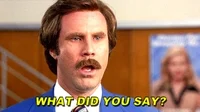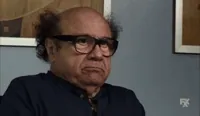 I did not want my mom to leave me and just before she did I sent texts to everyone letting them know I was about to go in after they gave me the sedative (BIG mistake). it was actually something to calm me down before the sedative but I could not see straight or think straight and my texts when sideways quick. I sent the first short ans sweet then the second a few spelling errors. Why I did not mass text I will never know. Then the last was to my boyfriend Philly. and it came out as follows:
Gloo ppl_me n muh t ongue hol my eyes r warpee
If you can interpret this go for it. He still laughs and sends it to me every so often as it he locked the text just so it never goes away. Never going to live this down.

I believe it was trying to say something like my feels feel funny or I love you or something because I forgot the  love you I am going into surgery now part. However; my mom had me covered on this. Everyone knew this as it was the biggest surgery of my life and they could contact my mom on updates.
Then I was rolled back, they asked me a few questions about my favorite music to calm me as they set up because you know it wasn't for me as I was going to be sleep, then they gave me a sedative to calm me as they put in the arterial blood line to get my heart rate as I slept. No blood pressure cuff for this surgery. Then I was put out. I woke up in the Thoracic ICU (TICU) and then my parents were there. I was happy for that. But the Pain was there too and OMG. I had NEVER in my life had such pain. It was indeed the worst pain ever like they had broken my ribs. Because in fact everything near them was bruised since they went in near them both on the side and near the sternum through the side. I could not express this feeling enough.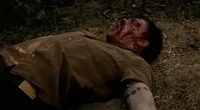 I was given a squeeze pillow shaped like a heart like the heart surgery patients since it was like open heart surgery but I got to have mine through the side of my chest with the Da Vinci robot instead of through the middle of my chest.
I had a chest tube draining liquid out of my chest hanging from the side.
I felt like Frankenstein's monster.
I was so upset. You never realize how many muscles need the chest until you don't want to use them. I could not breathe deeply, cry, cough, which from the surgery you needed too to get the fluid out, I could not yawn, laugh, yell, turn, and walk, far… what's that!?! I did not even want to poop. I was so scared it would not heal. Then when my parents said they were leaving I cried involuntarily.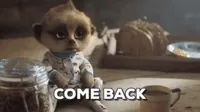 The tears just popped right out my eyes. (they just started again as I wrote this part). I relieve this every time I write but it's necessary for people who choose this who do not have a thymoma but hope this may improve their MG.
Outside of coughing one of the worst moments when the one time and it ONLY happened once to remember; a nurse helped me to my chair to sit for a bit to and change my linens on day 2. She finished and forgot to put my call bell back near me and I needed to use the bathroom and though I had a catheter it was not a catheter moment and I was in pain on top of that. I was in bad shape. I tried to call for help and did not have enough wind I found. I could not even really get to my regular level I just started crying. Luckily, other med supplies were near my area because the hospital never has space and another nurse saw me and I asked for help and they were a bit indifferent and help me get on a bedside and get my call bell. I felt so thankful, embarrassed, and exhausted. I went to bed not long after.
You stay in ICU until your vitals stabilize and they can find a room for you.
This took 2 days for me. They were packed.
Keeping your pain in Check was VERY hard you had to stay AHEAD of it before it creeped up, there was no, well maybe it will subside. Every thing was on a scale of 1-10. You had to not let it get above 4 because by the time they were able to get back to you even if it was 10 minutes later mine shot up to an 8. I got smacked often with pain like well like this: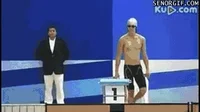 No but seriously that was more like the 4
The 8 was like a ghost was doing this to my ribs: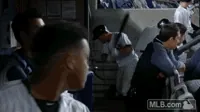 And my lucky day before leaving I hit an 11 finally and they almost kept me for additionally days because it took over 3 that time hours to get the pain to come down fearing infection and even a stroke in my neck and left arm.  that felt like:
I didn't even see it coming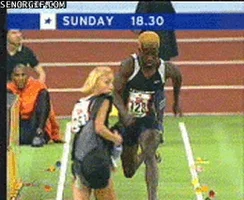 I had never experienced anything like this. Even with the normal encounters during this visit it only took about 2-3 hours for the pain to subside. Each time the nurses would work mercifully trying to help me. Nurses are awesome. I tried to do so much on my own and for once during a hospital stay I could not and they did not want me to.
They kept making me lay down and would only let me walk on my therapy walks or to the bathroom. I was embarrassed to ask to get help to be bathed and groomed. I am so used to being independent. When I finally got the tube out I was happy but I was far from recovered little did I know. Mentally and physically.
Part Three WILL be here tomorrow!