The worst part of recovery was changing the bandages. I have sensitivity to tape and prednisone causes thin skin and to top it all off  my bandages were in awkward areas under my breast and lower armpit area. So yes it tore my skin and causing this to be more complicated that it already was after a hard surgery and of course it was still tender.
What I was not ready for was the nerve pain and the nerve damage though I was warned about the nerve damage and possible loss o sensation. I could have dealt with a bit more of this with all the bandage changing. However, the nerve pain was almost unbearable at first. It would be sharp shooting pains and it felt worse than knives cutting into my skins. I was then put on 300mg of Gabapentin 3 times a day. I was unaware this was going to make me sleepy. And yet I was still driving but had no idea why I felt a bit off. My doctor was shocked I had made it to the follow up appointment with that dosage. However, Since I was healing well and I do not like to be on an medication long and they were taking the stitches out about 10 days later I asked to be taken of the Gabapentin since my family make-up has a history of addiction. I also called my neurologist and asked her opinion. My neurologist was very irritated that I was placed on such a high dosage and immediately tapered me down before the hospital doctor could even respond. Every time they mess with my meds my Neurologist are like: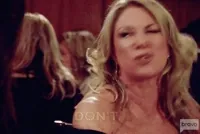 But then the absolute worst for me was the first time I saw it and felt t myself with gloves and how butchered I felt. The holes literally holes in my skin that took months to heal. I literally had to stick my finger just inside one of them daily to pack it with gauze and each day I broke down just a bit. I know it is never as bad as it seems and I am not vain it was just the shock. I just broke down. I thought that was the end of it all though once I healed physically. that's it.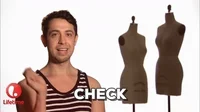 Or so I thought
But then started new pains like the numbness that has still not gone away a year later in some parts of my armpit and upper back. And the mental anguish that came with the fact that my MG is resistant to a thymectomy and quite aggressive and requires something more that such a surgery since I never had a thymoma and I was just reaching for anything since at the time they had nothing else. I went through such a process for nothing it seems.
Unfortunately it also seems they wouldn't let me go through to the phases I get to go through now unless I had a thymectomy to prove how resistant my MG is. That is both a shame and a gift to be one the other side. I just pray that in the future others do not have to go so far if they don't have a thymoma and they can see beforehand that if they are already so resistant that perhaps just trying the noninvasive treatments first may help. I was going to try Rituximab but in the year since we talked about it an even newer medication with nearly no side effects and less time from work has come out and better results.
I will be doing Eculizumab in the near year. Look for my next post to talk about the benefits of both.
A brighter Future